WE HELP YOU REACH THE
LIFE YOU'VE
IMAGINED

.

It's time to stop letting financial problems and uncertainty get in the way of your dreams. Targeted Wealth Solutions is a fee-only, fiduciary financial planning and investment management firm in Colorado Springs that specializes in serving active military members, veterans, physicians, entrepreneurs, and business executives. As financial advisors, we do the work for you so you can spend time doing the things you really love.

Comprehensive Wealth Management
You are never just a number with Targeted Wealth Solutions. As financial advisors, we approach wealth management with dynamic and ongoing financial planning and portfolio management services that are designed to put numbers into the context of your life story and passions. We serve as your personal chief investment officer so you can focus on doing the things you love. You have dreams and goals, and we have the comprehensive financial services to get you there.
BUSINESS STARTUP FINANCIAL BOOTCAMP
We've been there, and we know how intimidating starting a business can be. Whether you're starting something on the side or are going in full-time, we can help you merge the financial aspects of your personal life and business plan. We help you understand business finance from an entrepreneurial perspective so you can set realistic and achievable goals — then conquer them.
CUSTOM FINANCIAL PLANNING ON-DEMAND
We love teaming up with do-it-yourself investors and financial planners. We can provide financial advice on an as-needed basis to help you with debt pay-off strategies, investment options, employee benefits, cash flows, budgeting, bookkeeping, and much more. At Targeted Wealth Solutions, we don't sell investment or insurance products — we provide expert financial advice and guidance to keep you on track.
BUSINESS OWNER AND EXECUTIVE SERVICES
If you're a business owner or executive in Colorado Springs, you're probably leaving money on the table with underperforming (or non-existent) business retirement plans. If you have stock options or deferred compensation plans, do you have a financial strategy in place for tax liabilities or how to integrate these elements into your personal financial plan? As financial advisors, we can help by providing qualified plan services for businesses, consultation on existing plans, and financial planning services for business executives.
FREE RESOURCES

At Targeted Wealth Solutions, we're pleased to offer a collection of our blog posts, videos, and financial planning guides for you to reference as you grow your business with us. When you choose us as your trusted financial advisor, our service to you doesn't stop when you leave our office or hang up the phone. Sign up now for access to more content and to stay up-to-date with our research and financial planning tools.
You can read our blog posts here, and be sure to check out our video on how much you should contribute to your 401(k) retirement savings!
Financial Planning Guides - Sign Up Here!
Our premium content includes:
Financial Planning for Entrepreneurs
TSP Portfolio Guide
Executive Compensation Planning
Budgeting for Transitions (like starting a business)
Access it here by subscribing to our exclusive content mailing list: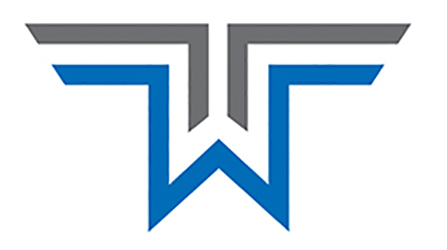 Free Financial Guides That You Can Actually Use
Join our mailing list to access great tips about saving for retirement, investing, starting a business, executive compensation, and more. At Targeted Wealth Solutions, we don't send you spam or sell your information. Sign up today!
Investment advisory services are offered through Targeted Wealth Solutions, LLC, a registered investment adviser offering advisory services in the State of Colorado and other jurisdictions where registered or exempted.  Registration as an investment adviser does not imply a certain level of skill or training.